RTS "RT62" brake pads are designed to be driven hard and offer high performance non – aggressive unique stopping power.
RTS brake pads can be applied as a straight replacement throughout a full range of car manufacturers and offer a precise fit to any standard callipers.
Benefits of the RT62 Brake Pads
None aggressive friction technology
Install and forget confidence to all callipers
Efficient and responsive braking from cold to hot temperatures
Chamfered edge friction creates a more responsive and smoother braking feel
Excellent sheer strength resistance
Nominal friction coefficient 0.41
Excellent wear, fade and vibration free characteristics
Available in sets of front and rear pads across an extensive range of performance applications
To be used for Fast Road and Track Use.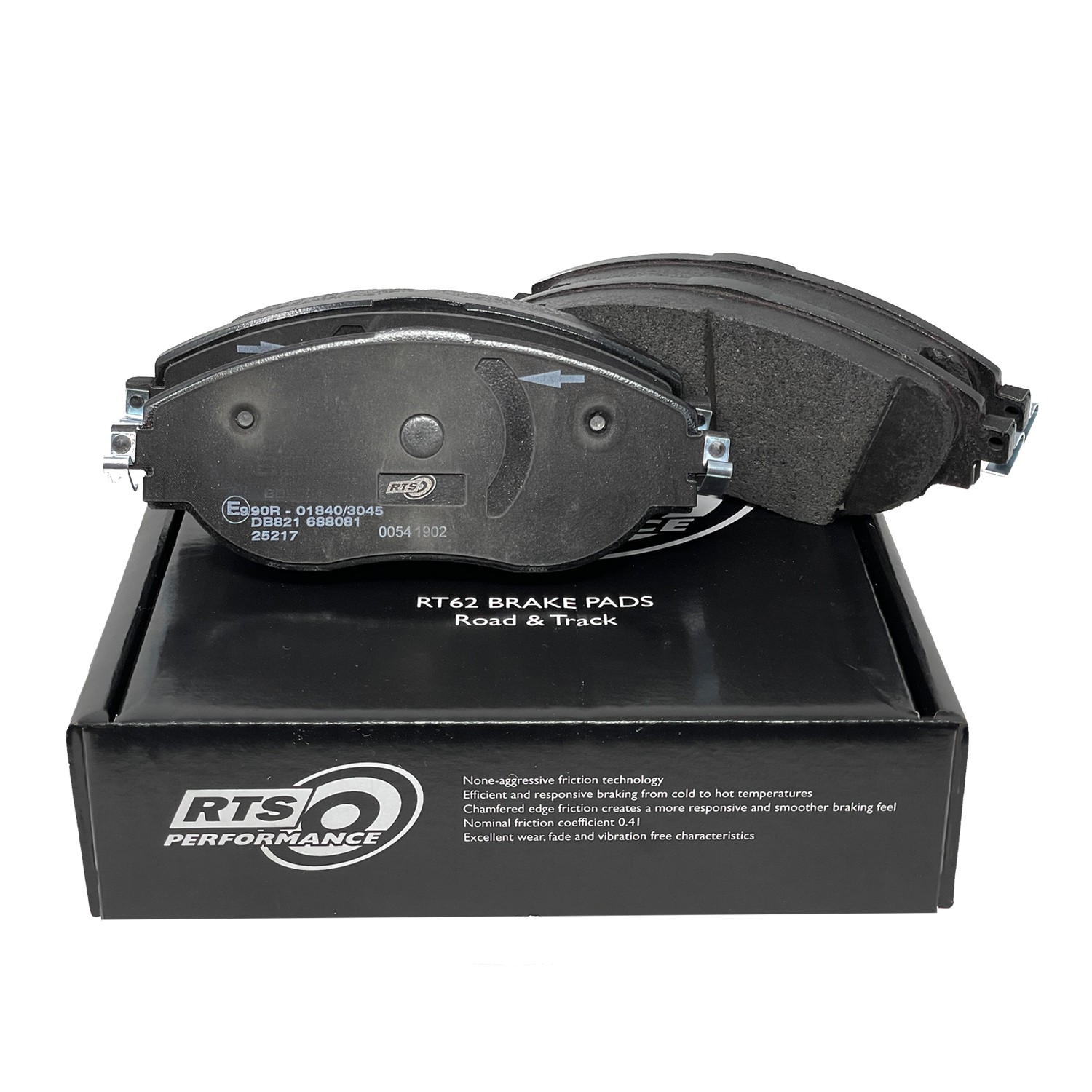 RT62 Performance Brake Pads cover all European, American, Japanese and Korean applications.
Become an RTS Distributor today and take advantage of our excellent product range, trade discounts and technical support.
Call 0151 424 6968 or Inbox Us for more details. Alternatively, use our Contact Us Enquiry From and we will get back to you!