RTS Performance Big Brake Kit are Precision machined from aerospace specification 7075 aluminium. RTS brake kits are great way to ensure that you've got the stopping power required to stay safe. RTS BBK's fits a wide range of models and comes in either four – piston, six – piston or eight – piston configurations, depending on your vehicle.
RTS BBK 4,6 & 8 CALIPER Features:
RTS 7075 Billet Aluminium Caliper Brackets
4 Bolt rigid bridge design for ease of pad changing
Fitted with conical piston springs for accurate piston retraction.
High temperature square cut seals
Hell Braided Racing Hoses
High temperature external wiper seals
High temperature internal wiper seals Radial mounting centres 140mm
Pistons stainless steel 40mm x 28mm with 5mm wall thickness
Disc thickness range 28-32mm
Suitable for 225mm-390mm rotors,
Kit includes our RTS RT62 Fast Rd / Track Brake Pads.
Disc to mounting bell tightening Torque settings 14.0 Nm (10.5lb ft.)
Caliper Weight 2.3kg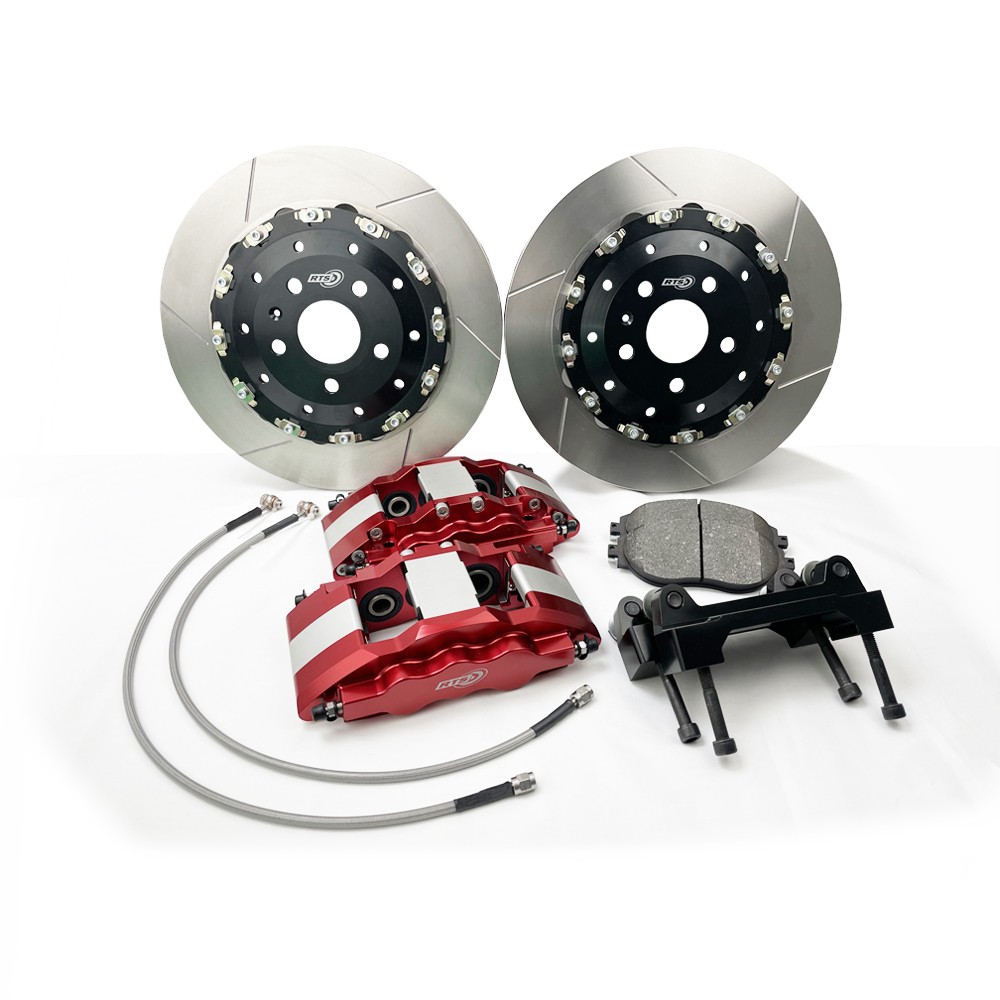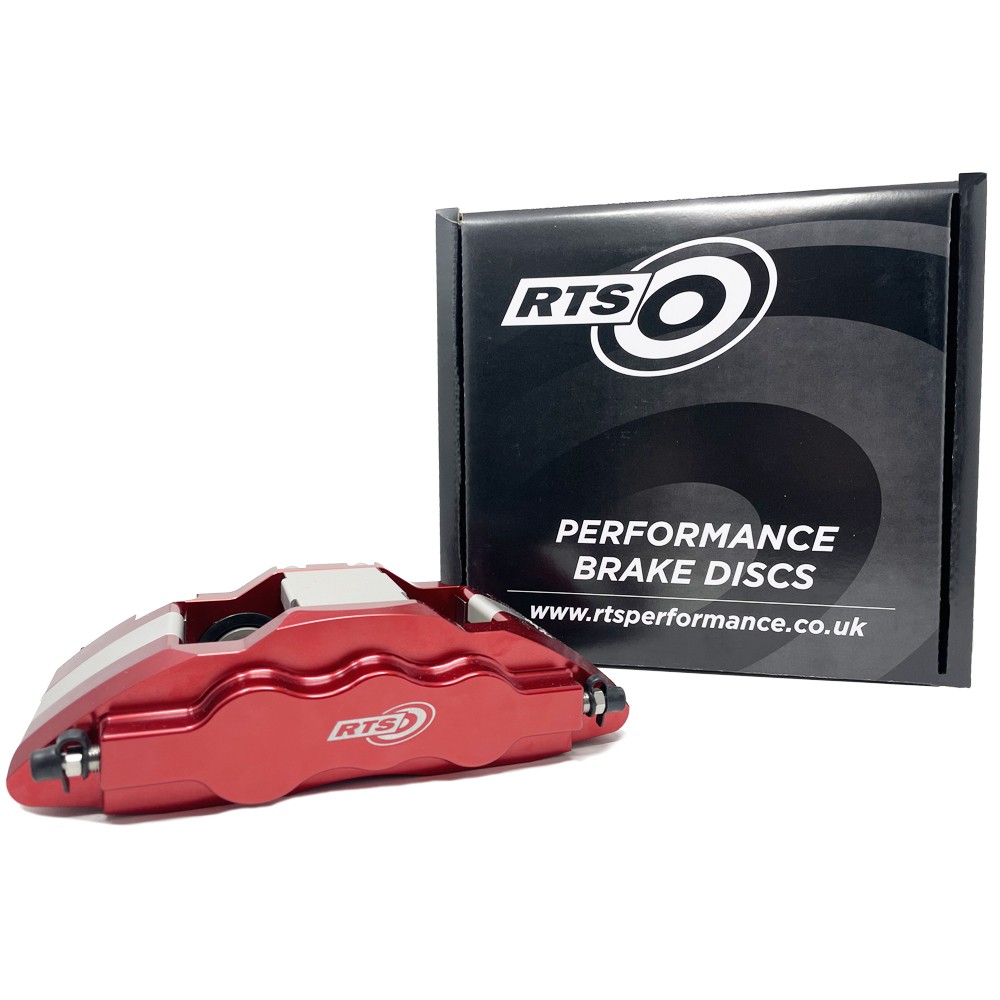 CONTROLLED STOPPING POWER WITH CONTROLLED PERFORMANCE…
Stainless steel brake pistons which are installed with a tapered knock off retaining spring to ensure a positive pedal feel when on and off the brakes. Piston sizes are specifically selected for each vehicle application, ensuring extremely high consistent levels of friction under braking. New high temperature external seals are installed for ultimate long-term reliability and protection. Our new secure 4 bolt bridge design makes the fitment process easier when replacing the brake pads.
RTS BBK 6 calliper weighs only 2.3kg, offering a substantial reduction in corner weight and aiding the handling of your vehicle. This huge reduction in both un-sprung weight and rotating mass offers major benefits in terms of comfort and road holding. One of the major advantages of the RTS BBK 6 caliper design is the total weight saving over conventional brake callipers.
This Kit Includes:
RT62 Brake Pads

/

Track Brake Pads
2x Brake Discs
2x Aluminium Bells
2x Brake Calipers
2x Braided Lines
2x Aluminium Brackets
Fixing Bolts